Summer is truly here…..
Well the temperatures have continued to rise, over 30 degrees Celsius at the weekend and it was baking working outside. I must admit to getting up at the crack of dawn on Sunday to try and beat the worst of the heat!
Te other sign of summer is picking the first Tomatoes and I did so on Saturday: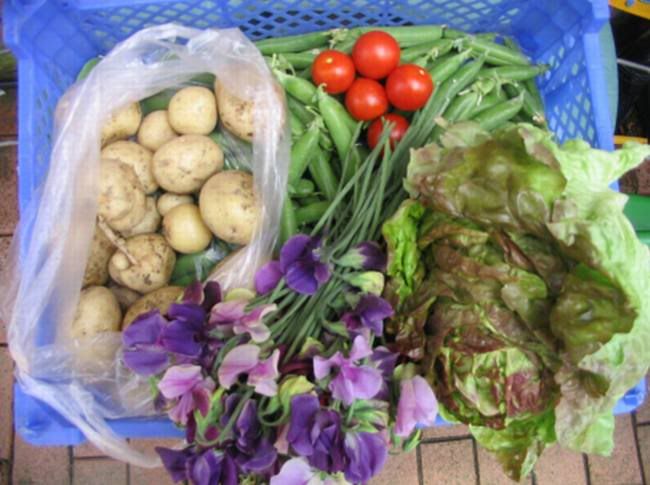 The first toms were Tumbler, started off inside and moved outdoors a few weeks ago into a sheltered spot. Very pleased to be picking so early though the main crop is still some way off. Looks like Sungold, another cherry, is going to crop next, again outside. Just in time too as we are down to the last jar of last years oven dried toms!
Along with the heat of course comes dry soil, and we are now very dry. I am trying to avoid working the soil too much as that accelerates water loss, but I have had to do some digging.
Firstly there was some garlic to harvest. I was a bit worried about this due to the white rot problem I have so it was with a more than a little trepidation that I push the fork into the row of Purple Wight and Albigensian Wight. However it has not done too bad and I have only lost a few heads.
It is now drying prior to storing:
I still have to lift the Solent Wight which does not look to be so good, 3 rows of this and I hope to get them out of the ground soon this week.
The garlic will be followed with Cabbage and Kale transplanted from the pots they have been started off in to help beat club root. Blimey this makes my plots sound disease ridden!!!
Hopefully also by the end of this week I shall have all my brassicas planted out, the weekend saw me get all the sprouts in and covered by net to stop the pigeons and butterflies. Only the next batch of cauli and black kale to go.
Speaking of cauli I picked my first few heads of All Year Round at the weekend, sowed back last autumn in pots and over wintered in a cold frame. Very pleased with the result: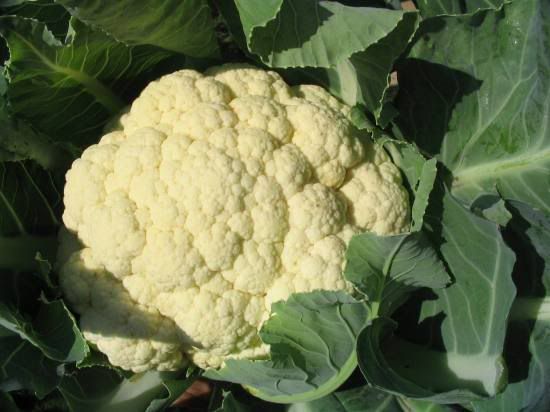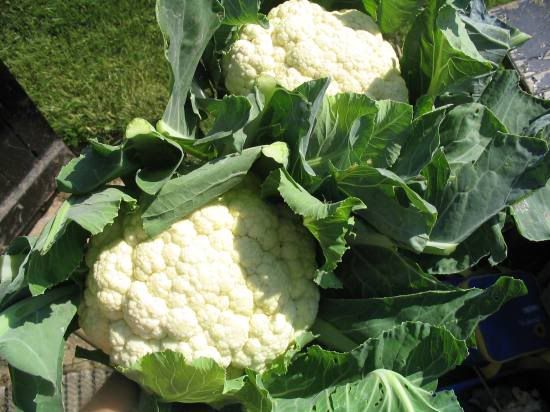 Also exciting news of the flower front, a Dianthus/Pink my father has been working on developing has now officially been named and a commercial producer is looking to trial it soon. It has been named after my Mum, Hilary May.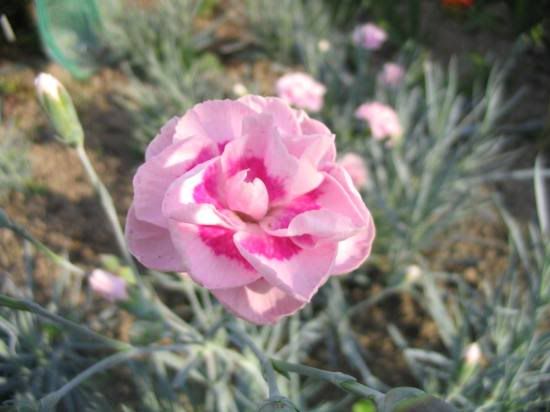 I have a few plants on my second plot and will be expanding the stock this autumn with more cuttings.
Finally, if you want to see a couple of short video's of the plots click below, hope it works!
Plot 1 Video
http://s6.photobucket.com/albums/y222/sandersj89/Allotment%20June06/?action=view¤t=134_3475.flv
Plot 2 Video
http://s6.photobucket.com/albums/y222/sandersj89/Allotment%20June06/?action=view¤t=134_3471.flv