A day out at Hampton Court Flower Show
I decided to treat my self to a day at the Hampton Court, with out kids! So the day started with an early run up the M23/M25 to be at Hampton Court for 9am. The gates did not open until 10am but I wanted to be in as soon as it opened to get the best of the day. In fact I ended up being the first in the queue for the show which made a huge difference for the first 45 mins.
But, before I went into the show I had a mooch around Hampton Court Palace gardens. The building is stunning and the gardens are very well put together. I did not realise they also have the worlds largest vine, it lives in a glass house and was smothered in grapes. The bed outside the house is kept clear of all vegetation and is well mulched with manure as the roots of the vine extend well past the house. They had a good crop of mushrooms on the bed as well.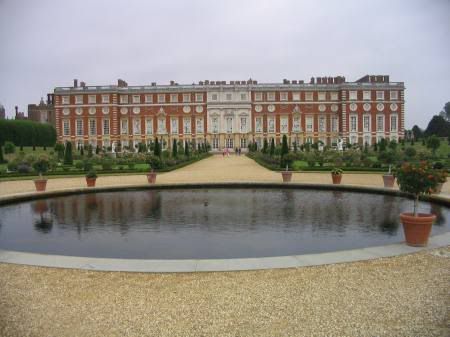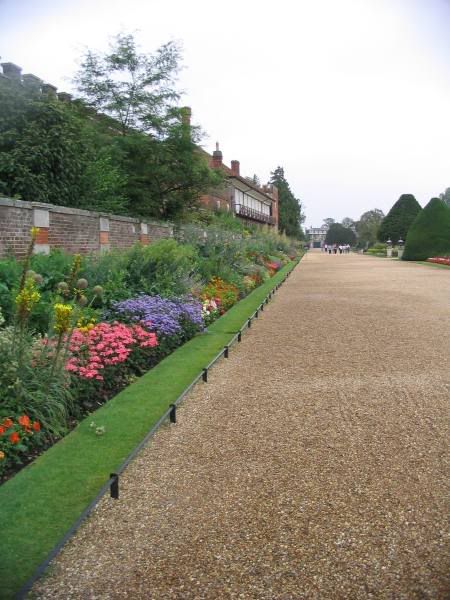 So, the gates opened and I dived in……and headed to the floral marques to start with the avoid the crowds.
Now seeing as this is a website about allotments I thought I better include a few pics of veg, and where better to start than in the Floral Marquee and the king of Vegetable Displays, Medwyn William.:
I do not know how he grows so much stuff to be all ready at one time and it was a shame he was not there as he has recently broken his leg. His wife though was very happy to talk.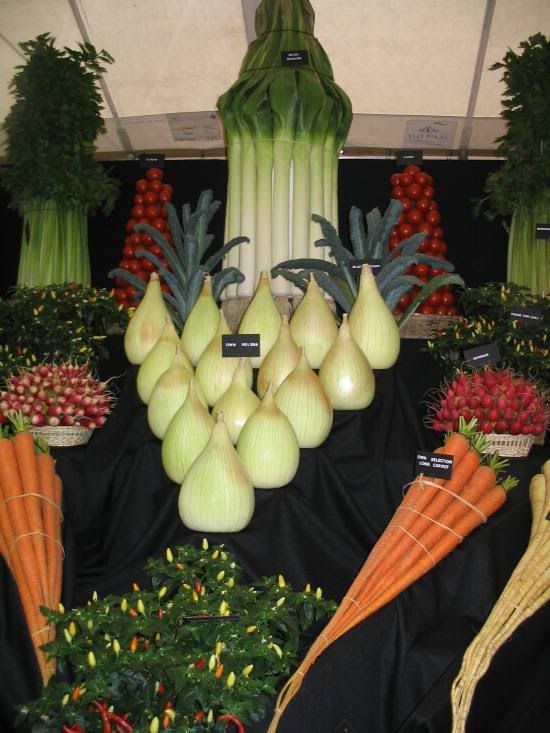 But this was not the only stand with a touch of veggies:
Ken Muir had a stand doing a good trade in frozen straw berry plants:
And Chillies put on a good show, some of the plants where 6 years plus old and still cropping, made me laugh though that some plants were being sold for £10 plus! !
Not sure who this was but they had loads of veg on show: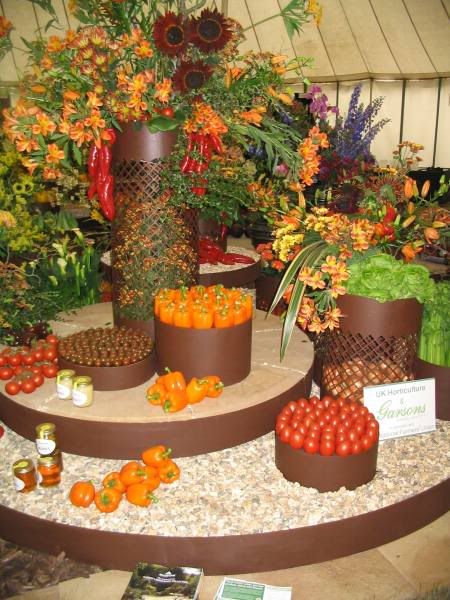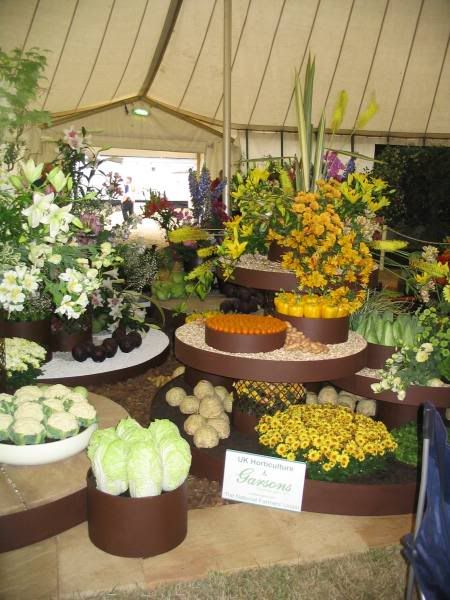 Indeed the veggie theme carried on outside in the show gardens:
And in the Daily Mail Garden, not strictly outdoors but very impressive: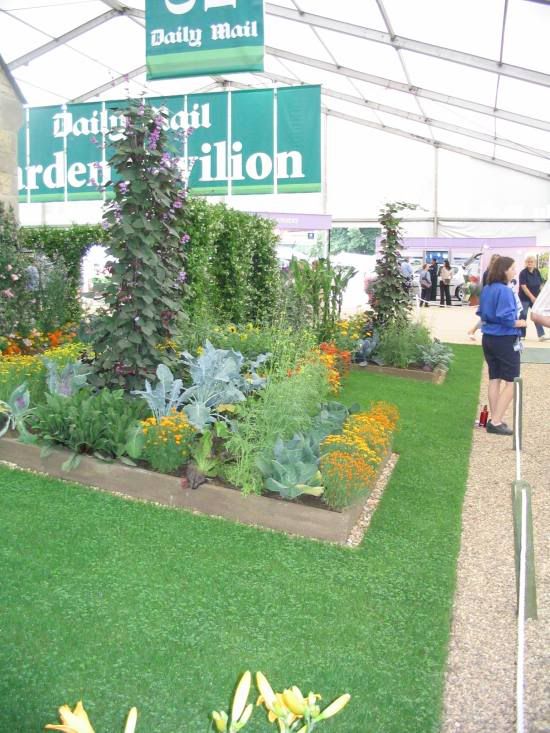 In fact this was a lovely country cottage built under cover: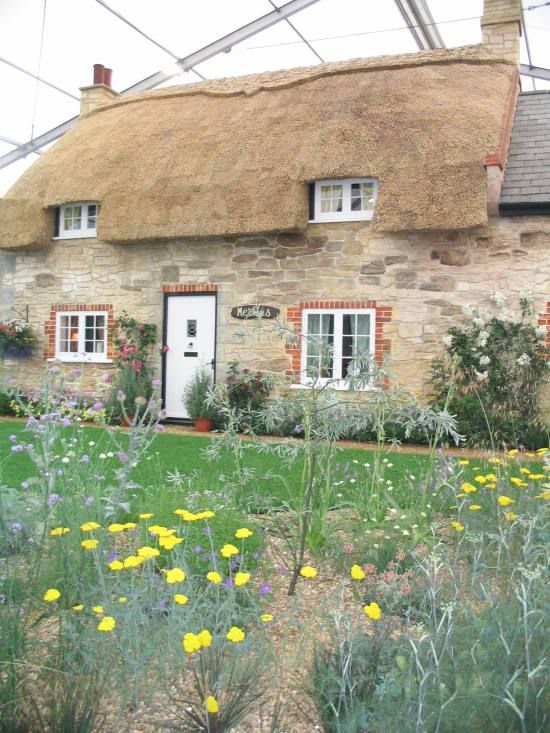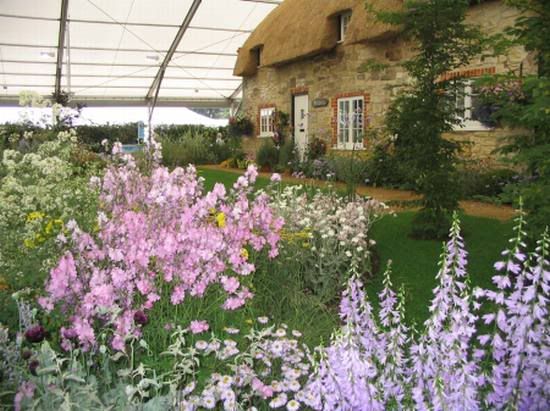 But back to the floral marquee,
Sweet Peas to die for: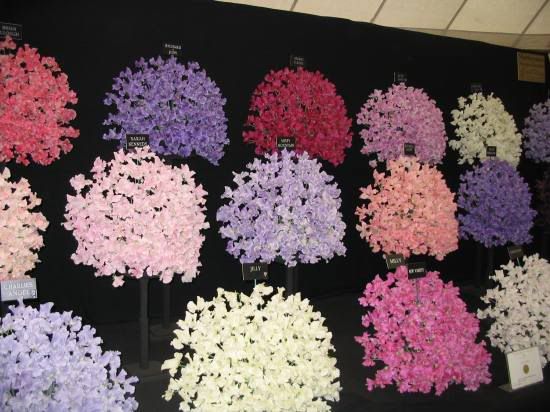 (Next years seeds are sorted)
Ferns by a famous company, seen them on TV, Fernattics?
Loved these carnivorous plants: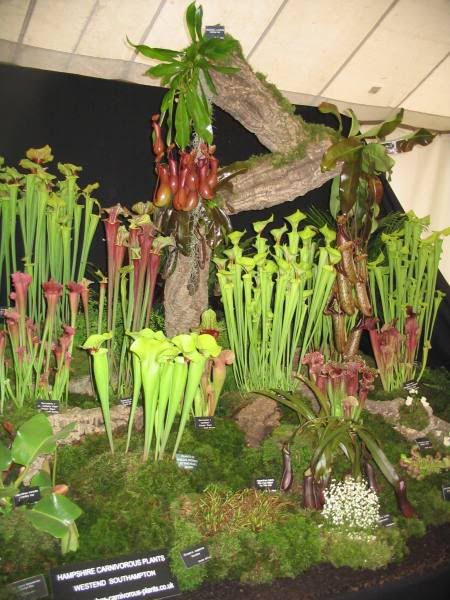 And as for colour……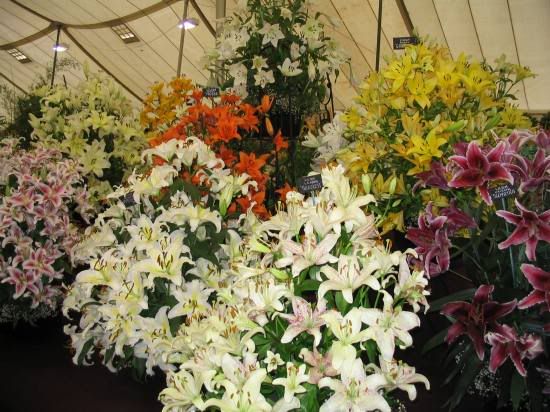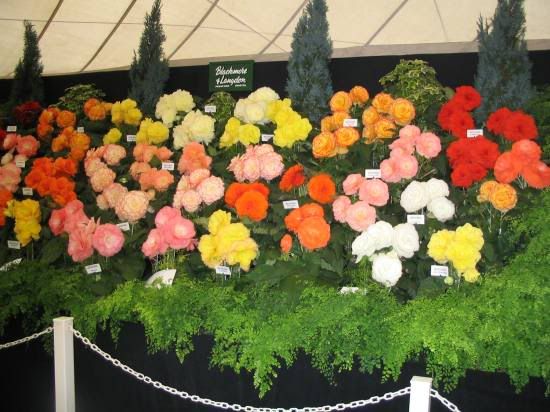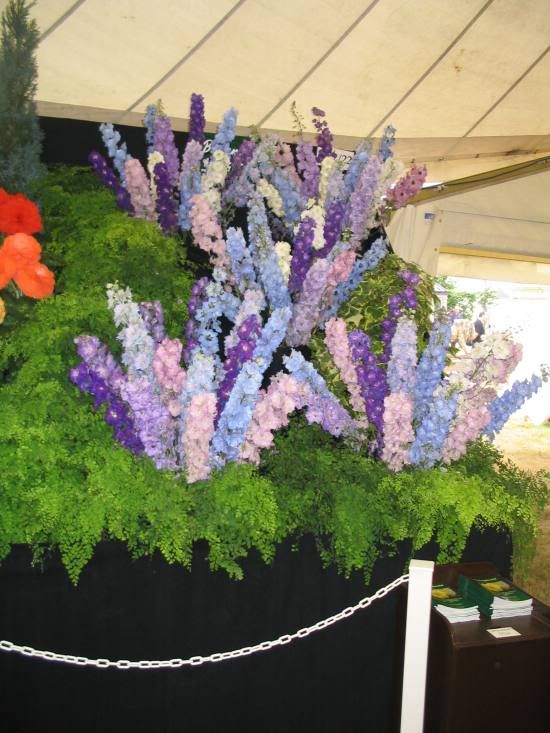 And then I come on to show gardens, I struggle here a bit as I find these hard to translate into the real word. The sand mounds in one seemed very odd to me but I could not get close for a picture…
But I did enjoy some of them and I hope to pinch the odd idea here and there: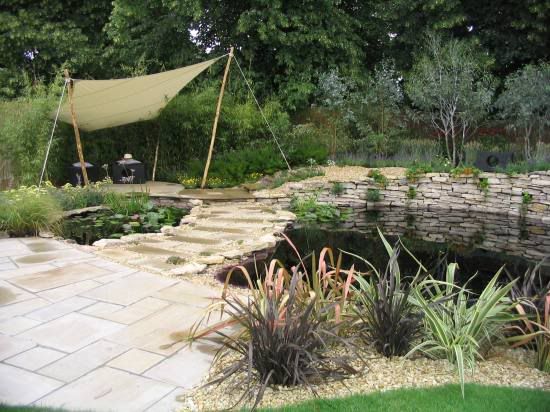 I loved this water garden: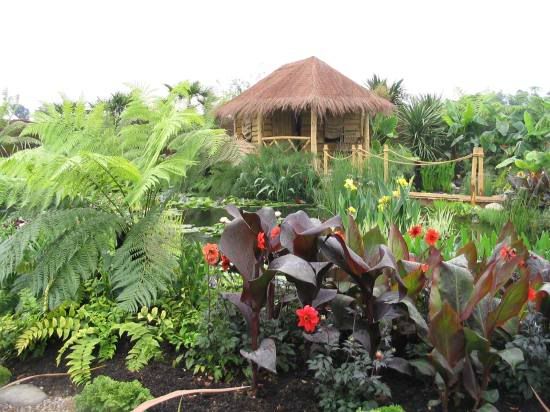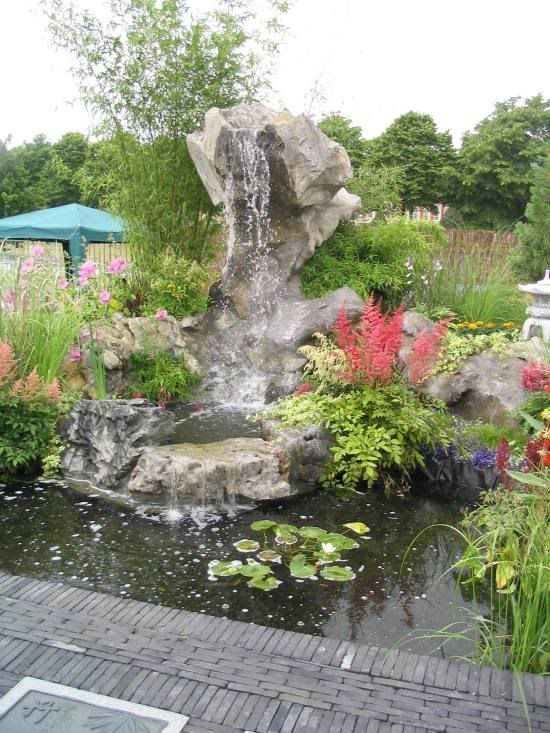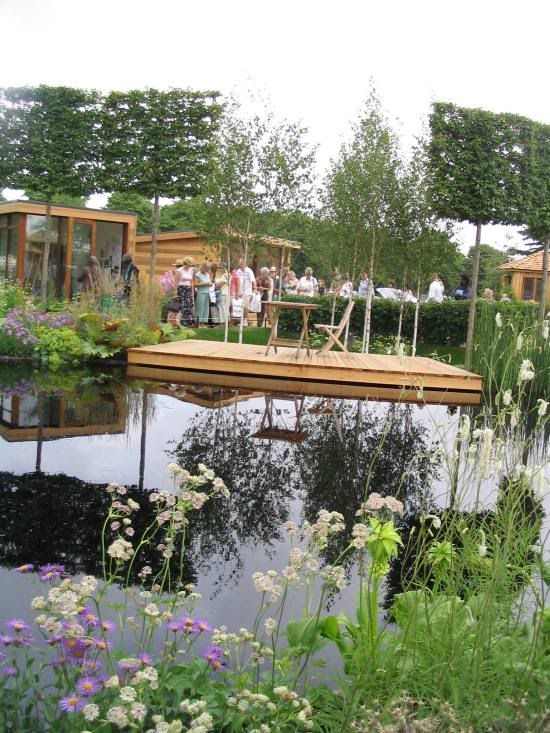 All in all it was a great day out, the weather behaved in that it was not too hot and it only rained for about 40 minutes.
Getting there at the outset allowed me time to wander with out being too crowded.
The highlights for me were the floral marquees, the heritage hall and the small independent nursery stands and the chance to talk to the exhibitors. I did buy a few things but not too much: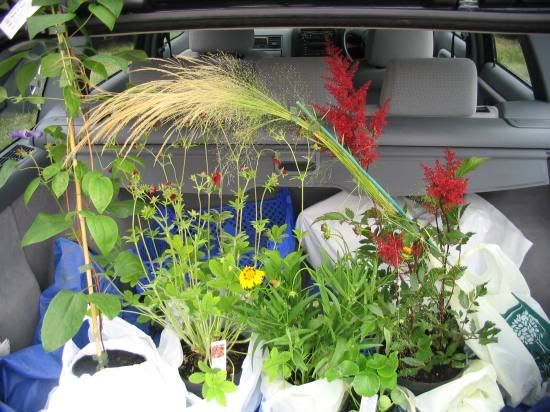 But what I did buy was very cheap compared to locally and far better quality and unique.
And I can but dream about a real greenhouse one day…….

All in all a very good day out very much enjoyed by myself.
Jerry