Back to the Plot
After the excesses of Hampton Court it was back to my little plot…or plots!
It was funny old weekend, Saturday was not too bad but Sunday dawned cool damp and very windy! We need the rain but not the wind.
At first it was not a great deal of rain Sunday early morning and I managed to get to the plot to try a couple of new video's taken with the Handy Cam rather than my still digital. The quality is a bit better but the sound is awful as it was so windy and I even managed to call the Rhubarb a cucumber! Some dodgy camera work too…….end result deserves the mark of "Could do better!"
Any way, these are the links to the two scenes, you have to copy the link to your address bar in your web browser and it should work:
Plot One
http://s6.photobucket.com/albums/y222/sandersj89/Allotment%20July06/?action=view&current=Plot1July.flv
Plot Two
http://s6.photobucket.com/albums/y222/sandersj89/Allotment%20July06/?action=view&current=Plot2July.flv
Having said how bad the wind is most things seems to be doing well and we are enjoying the harvest, but there is plenty to come!
Courgettes, well we will always have plenty!
Calabrese….not just yet!
The outdoor main crop toms are just starting to colour, the weather conditions though mean a spray against blight is on the cards in the next day or two: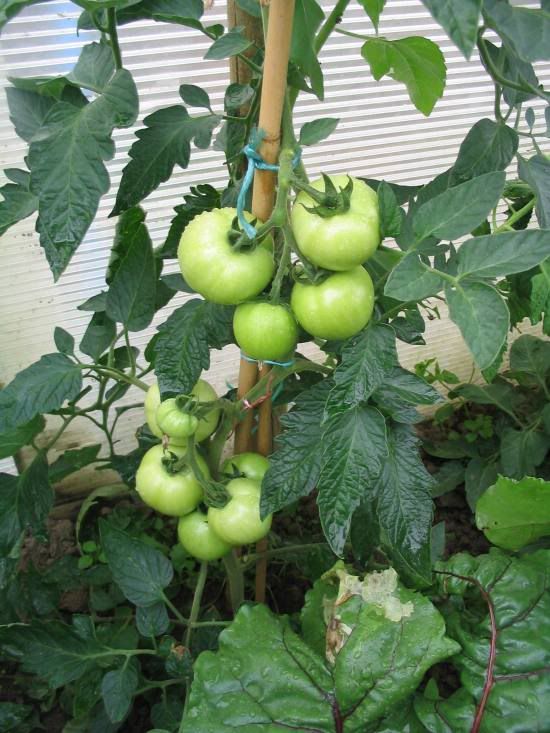 If at all worried I recommend monitoring the blight situation from Bight Watch, a free web site run for commercial growers. Obviously blight effects both spuds and toms.
http://www.blightwatch.co.uk
You have to register but it is free and could save your crop!
Today also allowed me to put up more secure netting for the Black Kale, Autumn King Cabbage and some White Excel Cauliflower. I am using blue piping this year to support the netting and I am very pleased with how it does the job and the ease of use: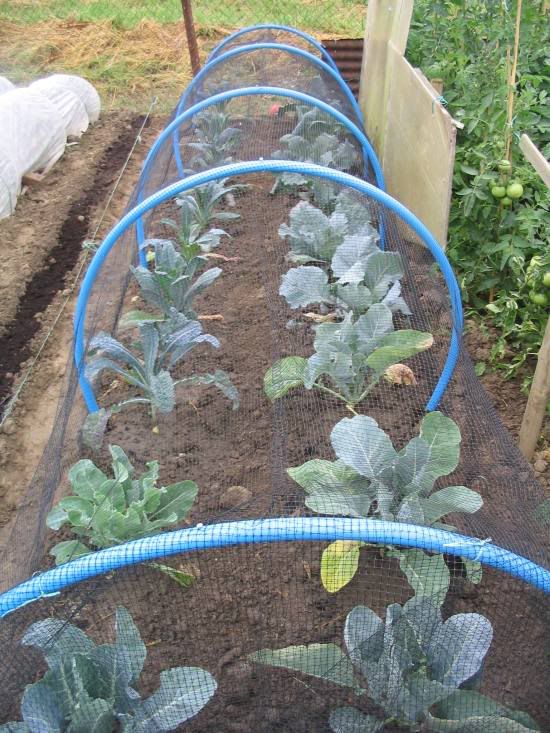 And we are now picking rudbeckia to go with the pinks, freesias, dahlias and sweet peas!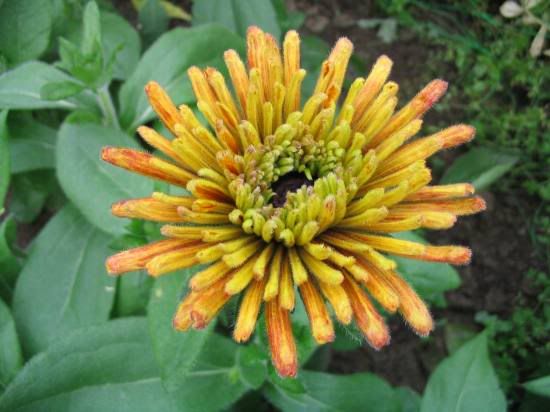 I would like a bit more rain and bit less wind for the next week. Though I am sowing the next back of lettuce and beetroot to try and spread the seasons a little!
Jerry