It is starting to warm up at last
Looks like we should get some heat that will get things moving, things still seem a bit behind to be honest. The again the lateness of the season means we are still harvesting winter crops such as these Leeks, Porvite, that have done us very well indeed!!
But the warm weather means that I can start to rotate things out of the greenhouse into cold frames and move the current contents of the frames outside.
At the moment my main cold frame is stuffed to the gills with lettuce, lambs lettuce and my main brassica crops, sprouts, cabbage, cauli, cabbage, etc.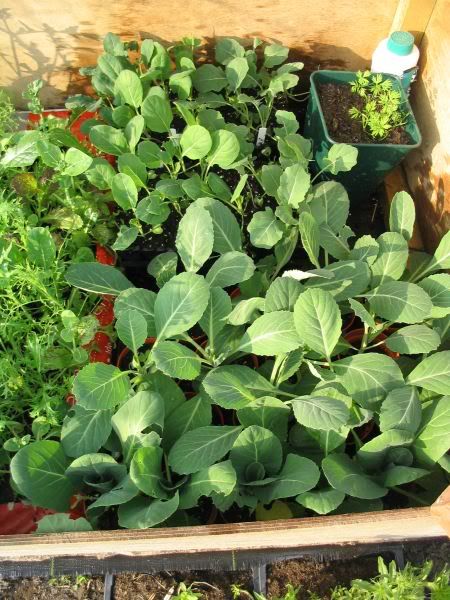 The second smaller one has carrots, lettuce and onions in there still, onions need transplanting really.
But with the warmth comes the ever present problem on my heavy clay soil of capping over and cracking if it is dry. And it is a bit dry as can bee seen here in the shallot bed: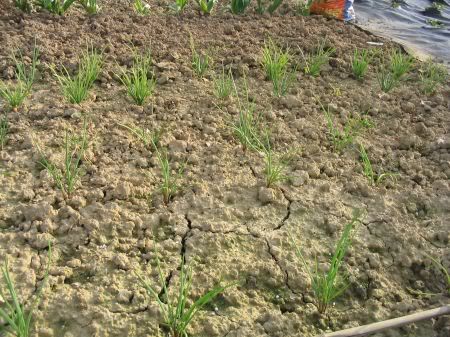 Still we are forecasted some rain for the weekend and there is still plenty of moisture under the surface. A good soak wont go a miss though and will help fill the water butts.
It will also give the rhubarb a boost, we have been picking of the first crown, Timperley Early for a few weeks now, the Victoria is now coming on line. These are crowns I planted autumn 2004 so this is the first cropping year.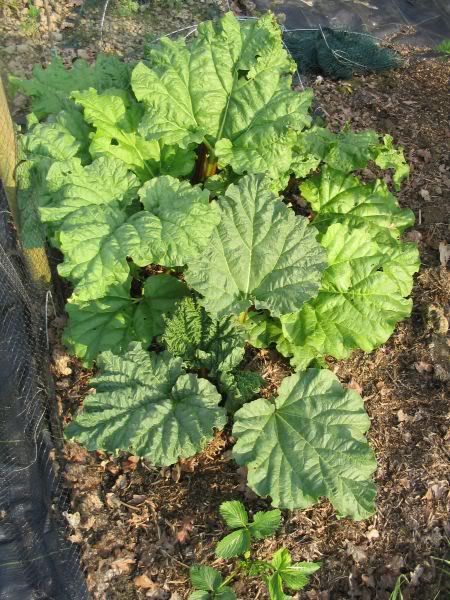 Talking of sweet things, the current bushes are now full of promise!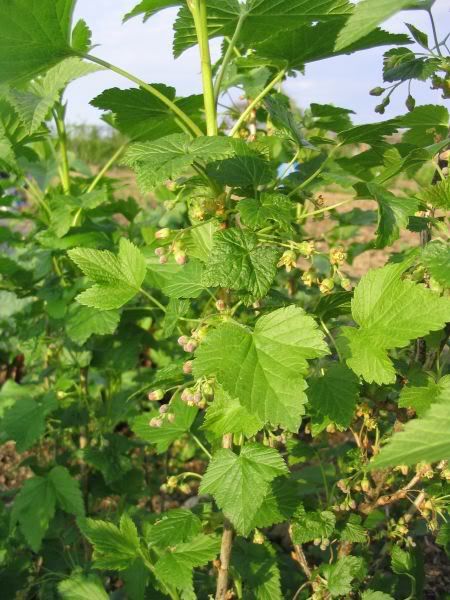 More later….